Nafasi ya Kazi Multisectoral Nutrition Coordination and Governance National Consultant, Dar es Salaa
Announcement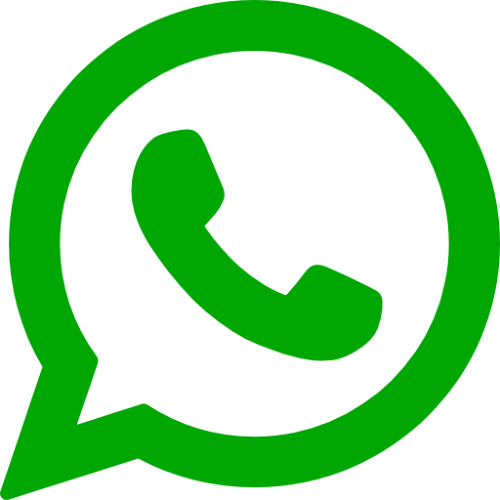 Share via Whatsapp
Download our app on Google Play
Maelezo
Chanzo: UNICEF Careers
Tarehe Iliyotolewa: 2023-02-26
Kituo cha Kazi/Tukio: TANZANIA Imetembelewa mara! 9597 ... Deadline: 2023-03-02 08:59:00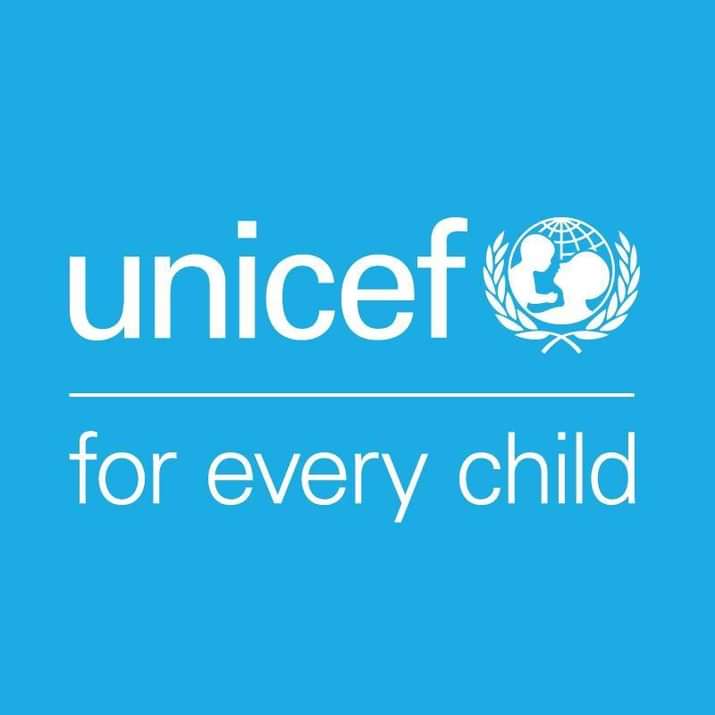 Multisectoral Nutrition Coordination and Governance National Consultant, Dar es Salaam, Tanzania, 144 working days ( Remote/Work from Home)
Job no: 559697
Position type: Consultant
Location: United Republic of Tanzania
Division/Equivalent: Nairobi Regn'l(ESARO)
School/Unit: United Republic of Tanzania
Department/Office: Dar Es Salaam, United Rep. of Tanzania
Categories: Nutrition

UNICEF works in some of the world's toughest places, to reach the world's most disadvantaged children. To save their lives. To defend their rights. To help them fulfill their potential.
Across 190 countries and territories, we work for every child, everywhere, every day, to build a better world for everyone.
And we never give up.
For every child, Commitment
Tanzania developed and launched its second National Multisectoral Nutrition Action Plan (NMNAP II (2021/22 – 2025/26), to address the triple burden of malnutrition along the life cycle. To ensure functional, efficient, effective, and strategic leadership management and coordination that adequately support the implementation of NMNAP-II, a multisectoral coordination and governance system has been established by the Government. At the national level, a High-Level Steering Committee (HLSC) led by the Prime Minister's Office (PMO) coordinates nutrition amongst a wide range of stakeholders across multiple sectors and SUN networks, that includes the UN, CSOs and business networks. Development partners group on nutrition (DPGN), currently with over 30 member organizations, provides an appropriate platform to leverage the partners' technical and financial resources in support of the implementation of the NMNAP.
Sub-nationally, multisectoral nutrition steering committees are responsible for coordination and oversight of nutrition interventions. Over the past five years, there has been significant increase of the councils with steering committees for nutrition, from less than 10% in 2015/16 to over 99% in 2019/201. Furthermore, to strengthen accountability and oversight for nutrition to all actors at the sub-national level, the government launched a second nutrition compact (2022 – 2030). Despite the progress, capacities of coordination and governance structures is reported inadequate2. In this background, this consultancy is expected to build on the previous efforts and contribute to strengthening the existing coordination and governance structures to ensure that every woman, child, and adolescent in Tanzania is better nourished and leaving healthier and more productive lives.
How can you make a difference?
The purpose of the consultancy is to support in multisectoral nutrition coordination, partnership building and advocacy. Specifically, the consultant focuses on the tasks below.
SPECIFIC TASKS.
Support in convening and coordination, partnerships, and linkages with other sectors for the effective implementation of NMNAP.
Support the convening of the monthly DPGN meetings ensure minutes are recorded and a follow up actions.
Conduct stakeholders and nutrition action mapping to inform improvement in coordination.
Support the Government to undertake DPGN's database update quarterly.
Support the DPGN to prepare the annual workplan plan for FY 2023/24.
In collaboration with the DPGN leadership, organize joint field visits and other technical events as planned by the DPGN.
Organize quarterly UN nutrition network meetings and follow up implementation of agreed actions.
Support TFNC to organize meetings and manage the implementation of the workplan of the enabling environment (Governance) thematic working group for NMNAP.
Support TFNC to conduct bi-annual National Multisectoral Nutrition technical working group (NMNTWG) meetings and ensure quality reports.
2. Support high level advocacy to ensure high impact interventions are prioritized to address the triple burden of malnutrition.
In collaboration with DPGN leadership, support advocacy efforts, including meetings with key policy makers and stakeholders.
Prepare policy briefs, presentations, and other important tools for advocacy.
3. Support capacity development, monitoring, reporting and documentation of nutrition program priorities.
Support the PMO and TFNC to prepare, implement and report on the NMNAP joint multisectoral nutrition review.
Support the PMO and TFNC to conduct and report on annual SUN assessment, ensure DPGN involvement in the assessment.
Support the development of a national nutrition capacity development framework.
Support efforts to build nutrition leadership capacity at PMO with focus on the developed. nutrition capacity development framework.
SUPERVISION, EXPECTED DELIVERABLES AND TIMELINES
The consultant will work under the supervision of the Nutrition officer, with overall guidance from the Chief of nutrition. The following deliverables are expected.
| | | | | |
| --- | --- | --- | --- | --- |
| # | Deliverable | Associated partners | Expected Date | Payment schedule |
| 1 | Stakeholders and nutrition action mapping report and a PowerPoint presentation. | TFNC, PMO, PORALG, DPGN, LGAs, MDAs | 30th May 2023 | 20% |
| 2 | National nutrition capacity development framework | TFNC, PMO, PORALG, DPGN, MDAs, LGAs | 30th July 2023 | 20% |
| 3 | DPGN annual workplan plan for FY 2023/24 | DPGN, PMO. TFNC, PORALG | 30th Sept 2023 | 20% |
| 4 | National Multisectoral Nutrition technical working group meeting report | PMO, TFNC, MDAs and DPGN | 30th Nov 2023 | 20% |
| 5 | NMNAP joint multisectoral nutrition review report. | TFNC, PMO, PORALG, DPGN, MDAs, LGAs | 15 Feb 2024 | 20% |
PAYMENT SCHEDULE.
Payments will be made upon submission and acceptance of the specified deliverables in the table above under section TASKS, DELIVERABLE AND TIME FRAME. UNICEF reserves the right to withhold all or portion of payment if performance is unsatisfactory, if work/output is incomplete, not delivered or for failure to meet deadlines.
ASSESSMENT / SELECTION PROCESS AND METHODS
The applicant should submit both technical and financial proposal which clearly stipulate how the work will be conducted, time required, and budget for the work. Proposals will be both technically and financially evaluated.
Note that the following will be the selection criteria based on the score:
Technical proposal (75%) – Education background (30%), Relevant work experience (45%). The consultant will put clear his/her technical approach to ensure quality attainment of each deliverable and the consultancy in totality
Financial proposal (25%) - Proposed budget breakdown of total consultancy cost.
To qualify as an advocate for every child you will have…
Education.
A University Degree in public health/nutrition, epidemiology, health policy and/or management, health education, health promotion or other health related sciences is required.
Experience.
A minimum of 5 years of professional experience in nutrition or public health. Experience in advocacy, partners and stakeholders' coordination, planning, partnership, networking is an added advantage.
Skills and knowledge
• Knowledge of country nutrition context, policies, and relevant strategies
• Ability to engage in sector dialogue.
• Excellent writing skills.
• Computer skills, including Microsoft word, excel and PowerPoint
• Ability to work with multi-sectoral, multi-cultural teams.
• Ability to community fluently in English and Swahili.
• Ability to present information in a well-structured and logical way.
• Skills to establish good relationships with partners and relates well to people at all levels.
• Skills to analyze data and information.
• Planning and organizing skills.
General Conditions.
The consultant will work in the premises of UNICEF in Dar es salaam, have access to internet facilities and is expected to use their own IT equipment (laptop, cellphone, etc.). During this assignment, consultant travel for duty purposes will be determined on need basis and therefore travel arrangement is not part of the contract terms. When travel is needed to enable the consultant to fulfill the TOR, UNICEF procedures on travel (DFAM Policy 5 / Supplement 4) will be applied. Payments to the consultants will be made upon satisfactory completion of deliverables, as per the table below.
For every Child, you demonstrate…
UNICEF's values of Care, Respect, Integrity, Trust, Accountability, and Sustainability (CRITAS). ?
To view our competency framework, please visit? here. ?
UNICEF is here to serve the world's most disadvantaged children and our global workforce must reflect the diversity of those children. The UNICEF family is committed to include everyone, irrespective of their race/ethnicity, age, disability, gender identity, sexual orientation, religion, nationality, socio-economic background, or any other personal characteristic.
UNICEF offers reasonable accommodation for consultants/individual contractors with disabilities. This may include, for example, accessible software, travel assistance for missions or personal attendants. We encourage you to disclose your disability during your application in case you need reasonable accommodation during the selection process and afterwards in your assignment.
UNICEF has a zero-tolerance policy on conduct that is incompatible with the aims and objectives of the United Nations and UNICEF, including sexual exploitation and abuse, sexual harassment, abuse of authority and discrimination. UNICEF also adheres to strict child safeguarding principles. All selected candidates will be expected to adhere to these standards and principles and will therefore undergo rigorous reference and background checks. Background checks will include the verification of academic credential(s) and employment history. Selected candidates may be required to provide additional information to conduct a background check.
Remarks:
Only shortlisted candidates will be contacted and advance to the next stage of the selection process.
Individuals engaged under a consultancy or individual contract will not be considered "staff members? under the Staff Regulations and Rules of the United Nations and UNICEF's policies and procedures and will not be entitled to benefits provided therein (such as leave entitlements and medical insurance coverage). Their conditions of service will be governed by their contract and the General Conditions of Contracts for the Services of Consultants and Individual Contractors. Consultants and individual contractors are responsible for determining their tax liabilities and for the payment of any taxes and/or duties, in accordance with local or other applicable laws.
The selected candidate is solely responsible to ensure that the visa (applicable) and health insurance required to perform the duties of the contract are valid for the entire period of the contract. Selected candidates are subject to confirmation of fully-vaccinated status against SARS-CoV-2 (Covid-19) with a World Health Organization (WHO)-endorsed vaccine, which must be met prior to taking up the assignment. It does not apply to consultants who will work remotely and are not expected to work on or visit UNICEF premises, programme delivery locations or directly interact with communities UNICEF works with, nor to travel to perform functions for UNICEF for the duration of their consultancy contracts.
UNICEF only considers higher educational qualifications obtained from an institution accredited/recognized in the World Higher Education Database (WHED), a list updated by the International Association of Universities (IAU) / United Nations Educational, Scientific and Cultural Organization (UNESCO). The list can be accessed at http://www.whed.net/.
Qualified persons with disabilities are encouraged to apply for UN vacancies and are protected from discrimination during all stages of employment."
Advertised: Feb 23 2023 E. Africa Standard Time
Application close: Mar 02 2023 E. Africa Standard Time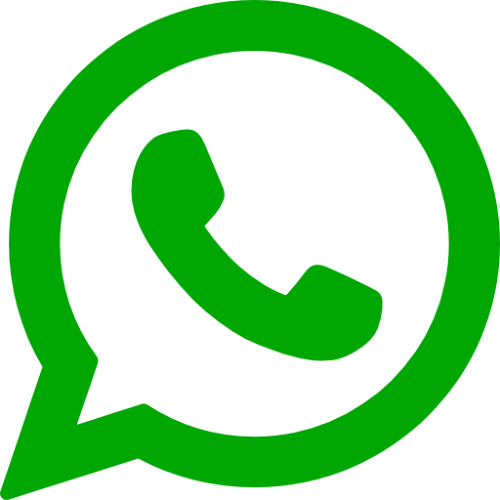 Share via Whatsapp
Bidhaa Mbalimbali
Zenye Promotion
Bidhaa Nyenginezo
Tembelea pia