Nafasi ya Kazi Programme Officer, NOA, Dar es Salaam, Tanzania
Announcement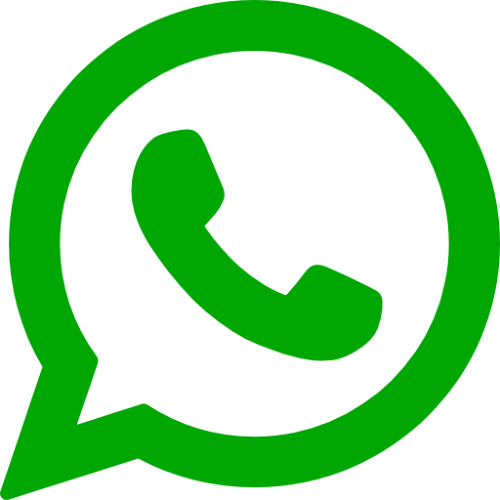 Share via Whatsapp
Download our app on Google Play
Maelezo
Chanzo: UNICEF Careers
Tarehe Iliyotolewa: 2023-02-26
Kituo cha Kazi/Tukio: TANZANIA Imetembelewa mara! 15246 ... Deadline: 2023-03-09 09:33:00

Programme Officer, NOA, Dar es Salaam, Tanzania # 00090954 (Fixed Term)
Job no: 559646
Position type: Fixed Term Appointment
Location: United Republic of Tanzania
Division/Equivalent: Nairobi Regn'l(ESARO)
School/Unit: United Republic of Tanzania
Department/Office: Dar Es Salaam, United Rep. of Tanzania
Categories: Operations, Programme Management, Audit and Investigation, Financial Management

UNICEF works in some of the world's toughest places, to reach the world's most disadvantaged children. To save their lives. To defend their rights. To help them fulfill their potential.
Across 190 countries and territories, we work for every child, everywhere, every day, to build a better world for everyone.
And we never give up.
For every child, dedication
The fundamental mission of UNICEF is to promote the rights of every child, everywhere, in everything the organization does — in programmes, in advocacy and in operations. UNICEF has adopted the Harmonized Approach to Cash Transfers (HACT) as an approach for obtaining assurance that results have been achieved in line with resource utilization. It aims at managing risk related to cash transfers made to implementing partners in support of programme implementation, reducing partner transaction costs and allowing progressive use of national systems for management and accountability of results and resources.
How can you make a difference?
The Programme Officer (HACT) provides professional technical, operational and administrative assistance throughout the programme cycle through the application of theoretical and technical skills in researching, collecting, analyzing and presenting technical information to facilitate the integration of HACT plans in all programming activities and to ensure the application of HACT and related organizational rules, regulations and procedures in the CO.
KEY FUNCTION, ACCOUNTABILITIES AND RELATED DUTIES/TASKS
1. Support to HACT planning during the programming process
Participate in discussions, collection, analysis, verification and synthesis of HACT related information/documentation to gain good knowledge of HACT and programme planning and implementation.
Participate in the preparation of HACT related materials/documentation to ensure incorporation of HACT in the country programming process.
2. Support to implementation of HACT activities
Serve as the reference person on HACT implementation in the office
Participate in and assist with the preparation and regular updating of CO micro assessment and assurance plans.
Together with qualified/experienced CO colleagues, undertake spot checks of implementing partners to gain knowledge and experience.
Provide technical and administrative support to external service providers in the execution of HACT activities to ensure timely and efficient delivery of results.
Assist with maintenance of records of relevant HACT related documentation, including CO decisions related to HACT.
3. Review and use of HACT reports
Assist with recording and update of risk ratings of implementing partners in VISION through regular review of the Vendor Master and provision of information to relevant colleagues in the CO.
Share with implementing partners and CO staff HACT related reports, especially reports of assurance activities, to ensure adequate awareness and follow-up of identified issues.
Participate in the review of micro assessment reports of implementing partners to identify common weaknesses in financial and procurement management and propose capacity development actions that can be supported by UNICEF.
Participate in the review of assurance activity reports of implementing partners to identify issues that need follow-up and common weaknesses in financial and procurement management and propose capacity development actions that can be supported by UNICEF.
4. Networking and inter-agency partnership
Exchange information and/or operational support to implementing partners, UN system partners and other stakeholders in the CO on the implementation of HACT to reinforce UN/CO harmonization and coordination.
Build and sustain effective close working partnerships with government counterparts and national stakeholders through active sharing of HACT information and knowledge to facilitate/build their capacity for implementing HACT.
Participate in appropriate inter-agency meetings/events to facilitate and promote sharing of information, knowledge, experiences and best practices.
Interact regularly with other country offices and the regional office on HACT.
5. Innovation, knowledge management and capacity building
Identify, capture, synthesize and share lessons learned from HACT and its implementation for integration into broader knowledge development planning and management efforts.
Participate in the design, planning and implementation of capacity development strategies/initiatives for implementing partners which can be supported by UNICEF through participation in review of reports of micro assessments and assurance activities of significant and high risk partners.
Participate in the design and implementation of capacity development strategies/initiatives for CO staff to ensure that staff has the knowledge and skills to fulfill their responsibilities related to HACT.
To qualify as an advocate for every child you will have…
Education:
A university degree in one of the following fields is required: Development studies, International Development, Business Administration, Financial Management, Economics, Auditing, Project/Programme Management or another relevant technical field
Experience:
A minimum of one year of professional experience in one or more of the following areas is required: programme development/management, financial planning and management, or another related area.
Experience working in a developing country is considered as an asset.
Relevant experience in a UN system agency or organization is considered as an asset.
Language Requirement:
Fluency in English is required. Knowledge of another official UN language (Arabic, Chinese, French, Russian or Spanish) or a local language is an asset.
For every Child, you demonstrate...
UNICEF's Core Values of Care, Respect, Integrity, Trust and Accountability and Sustainability (CRITAS) underpin everything we do and how we do it. Get acquainted with Our Values Charter: UNICEF Values
UNICEF competencies required for this post are…
Demonstrates Self Awareness and Ethical Awareness (1), Works Collaboratively with others (1), Builds and Maintains Partnerships (1), Innovates and Embraces Change (1), Thinks and Acts Strategically (1), Drive to achieve impactful results (1), Manages ambiguity and complexity (1)
During the recruitment process, we test candidates following the competency framework. Familiarize yourself with our competency framework and its different levels: competency framework here.
UNICEF is committed to diversity and inclusion within its workforce, and encourages all candidates, irrespective of gender, nationality, religious and ethnic backgrounds, including persons living with disabilities, to apply to become a part of the organization.
We offer a wide range of benefits to our staff, including paid parental leave, breastfeeding breaks and reasonable accommodation for persons with disabilities. UNICEF strongly encourages the use of flexible working arrangements.
UNICEF has a zero-tolerance policy on conduct that is incompatible with the aims and objectives of the United Nations and UNICEF, including sexual exploitation and abuse, sexual harassment, abuse of authority and discrimination. UNICEF also adheres to strict child safeguarding principles. All selected candidates will be expected to adhere to these standards and principles and will therefore undergo rigorous reference and background checks. Background checks will include the verification of academic credential(s) and employment history. Selected candidates may be required to provide additional information to conduct a background check.
Remarks:
UNICEF's active commitment towards diversity and inclusion is critical to deliver the best results for children. For this position, eligible and suitable candidate from all national, religious and ethnic backgrounds, including persons living with disabilities, are encouraged to apply.
Only shortlisted candidates will be contacted and advance to the next stage of the selection process.
UNICEF appointments are subject to medical clearance.? Issuance of a visa by the host country of the duty station, which will be facilitated by UNICEF, is required for IP positions. Appointments are also subject to inoculation (vaccination) requirements, including against SARS-CoV-2 (Covid). Government employees that are considered for employment with UNICEF are normally required to resign from their government before taking up an assignment with UNICEF. UNICEF reserves the right to withdraw an offer of appointment, without compensation, if a visa or medical clearance is not obtained, or necessary inoculation requirements are not met, within a reasonable period for any reason.
UNICEF only considers higher educational qualifications obtained from an institution accredited/recognized in the World Higher Education Database (WHED), a list updated by the International Association of Universities (IAU) / United Nations Educational, Scientific and Cultural Organization (UNESCO). The list can be accessed at http://www.whed.net/
Advertised: Feb 23 2023 E. Africa Standard Time
Application close: Mar 09 2023 E. Africa Standard Time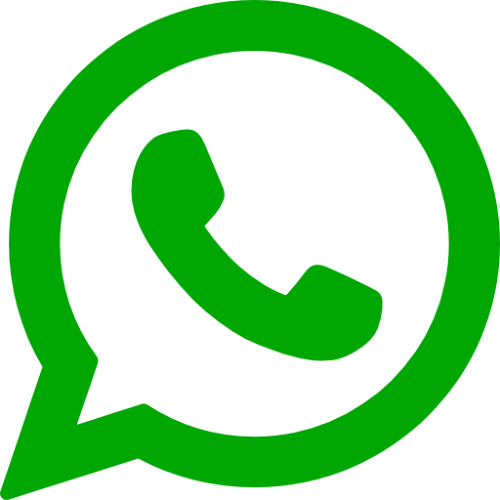 Share via Whatsapp
Bidhaa Mbalimbali
Zenye Promotion
Bidhaa Nyenginezo
Tembelea pia