Nafasi za Kazi Air Tanzania
Announcement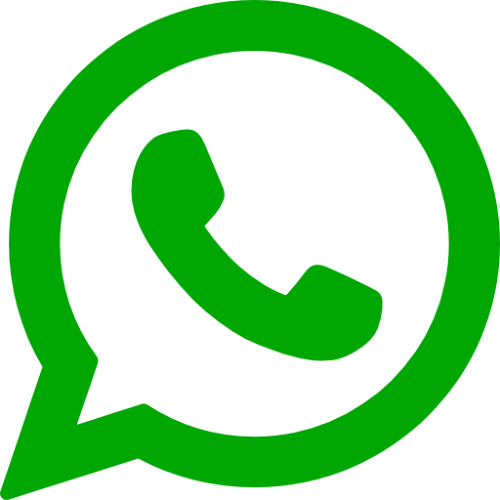 Share via Whatsapp
Download our app on Google Play
Maelezo
Chanzo: Air Tanzania Web
Tarehe Iliyotolewa: 2020-01-30
Kituo cha Kazi/Tukio: Tanzania Imetembelewa mara! 6133 ... Deadline: 2020-02-12 15:30:00
VACANCY ANNOUNCEMENT
Air Tanzania Company Limited (ATCL) is implementing its five years Corporate Strategic Plan (2017/2018-2021/2022). The Company is also making some reforms in its structure, internal operations and staffing to accommodate the needs of its business expansion. Applications are therefore invited from QUALIFIED TANZANIANS to fill the following positions in Commercial and Business Development Department.

POSITION: FLIGHT OPERATIONS OFFICER (9 POSTS)
MINIMUM ENTRY QUALIFICATIONS AND WORKING EXPERIENCE:
Must have Certificate in Flight Operations or Equivalent.
Must have valid Flight Operations License issued by the Authority
Must have worked in Flight Dispatch/Operations control or similar field for at least two years.
Must be proficient in English Language in accordance with the English Language proficiency requirement contained in TCAR.
Must be computer literate
Possession of an Advanced Level Certificate of Secondary Education or equivalent with a background of Science subjects is an added advantage.
Bachelor Degree will be an added advantage
DUTIES AND RESPONSIBILITIES
Assisting the PIC in flight preparation and providing required information;
Assisting the PIC in preparing the operational and ATS flight plans;
Furnishing the PIC, while in flight, by appropriate means, with information which may be necessary for the safe conduct of the flight;
In the event of an emergency, initiating the applicable procedures contained in the Emergency Response Plan;
Filing the ATS flight plan with the appropriate ATS unit;
When applicable, signing the operational and ATS flight plans;
Preparation and signing the Flight Release
Flight monitoring.
Coordination of actions with Space Control/Reservations and Maintenance control Centre (MCC) in respect of aircraft status, schedule changes, rerouting and positioning of aircraft for the entire network when deviations from planned operations occur.
Briefing of Crew on NOTAMS, Weather, Flight Plan and any other factors that may be of concern to the flight Crew members.
Calculation of RTOW/RLW and Payload for short notice flights.
Operational control of flights within his jurisdiction.
Supervision of all Flight Operations Assistants (if engaged) in the Shift and the maintenance of a high standard of conduct and efficiency in the Operations Control Centre. May act as Head Operations Control in the head's absence from workplace.
Responsibility for Crew Accommodation, transports slips, Roster changes, and check-in, in the absence of crew scheduling staff
POSITION: SENIOR INFORMATION SYSTEM AUDITOR (1 POST)
MINIMUM ENTRY QUALIFICATIONS AND WORKING EXPERIENCE
Must have Bachelor Degree or Advanced Diploma in either Information Technology, Information Systems Management, Computer Science/Engineering or equivalent qualifications from recognized Institutions.
Must have hands on working experience of at least five (5) years in related field and within a reputable organization preferably a commercial entity.
Possession of Certificate in Computer Assisted Audit Techniques (CAATS)/Certified Information System Auditor (CISA)/Certified Fraud Examiner (CFA) or equivalent is an added advantage
DUTIES AND RESPONSIBILITIES
To assess and analyze risks pertinent to the organizations' Information Systems and develop Annual IT Risks Mapping;
To draw audit objective plans and programs for Information Systems audit assignments and executes audits according to the applicable auditing standards as per Annual IT Risks Mapping;
To evaluate the adequacy and effectiveness of the Information Systems controls;
To conduct audit tests and procedures necessary to establish compliance with Information Systems operating practices and standards;
To follow-up on the implementation of previous audit recommendations.
To prepare draft Information Systems audit reports;
To prepare draft audit report and perform other team members' appraisals after each assignment; and
POSITION: CREW SCHEDULING OFFICER (2 POSTS)
MINIMUM ENTRY QUALIFICATIONS AND WORKING EXPERIENCE:
Must have a Diploma or equivalent aviation qualification in any field from a recognized institution
Minimum one year working experience in a similar capacity within an airline
Possesses appropriate knowledge of CAR.
Must be computer literate
Be familiar with the use of web-based crew management system
Be proficient in English Language
Possession of Flight Operations Officer License would be an added advantage.
DUTIES AND RESPONSIBILITIES:
Prepare monthly rosters for crew including training rosters taking into considerations the optimum utilization of crew as per the regulations laid down by TCAA and Company policy
Ensure a fair equitable distribution of work among Flight Crew and Cabin Crew in terms of type of trips, number of flying hours and duty hours
Ensure the day to day management and modification of the published rosters as per operational requirements
Provide solutions during flight disruption and ensure optimum utilization of crew
Monitor flight crew and cabin crew published rosters, ensuring strict adherence to TCAA regulations
Maintain detailed records of flight times, rest times, holidays, sickness, training, and 'deadhead' activities of crew members and enters / supervises the entry of such details into appropriate systems
Ensure crew members are notified of any amendments to their published roster in a timely manner
Prepare daily duty sheet considering crew complaints, TCAA regulation and requirement of language speaker for all flights operated by Air Tanzania
Prepare monthly payments reports
Prepare annual leave plan
MINIMUM ENTRY QUALIFICATIONS AND WORKING EXPERIENCE:
Must have Bachelor's degree in Accounting, Finance or relevant qualifications from a recognized institution
Must have relevant certification (e.g.CPA or ACCA) and registered with NBAA
Experience in airline accounting (BSP and ICH transactions) will be preferred.
Must have proven 5 years minimum working experience 3 of which in supervisory roles
In-depth understanding of Generally Accepted Accounting Principles (GAAP) will be preferred
Advanced MS Excel skills including VLOOKUP and pivot tables will be preferred
DUTIES AND RESPONSIBILITIES
Verify, allocate, post and reconcile accounts payable, receivable, revenue, fixed assets and inventory.
Produce complete set of the following reports (revenue, payable, receivable fixed assets and inventory)
Analyze financial information and summarize financial status
Spot errors and suggest ways to improve efficiency and spending
Provide technical support and advice on Management accountant
Review and recommend modifications to accounting systems and procedures
Manage accounting assistants and bookkeepers
Participate in financial standards setting and in forecast process
Provide input into department's goal setting process
Prepare financial statements and produce budget according to schedule
Ensure Compliance with tax related issues, tax audits and tax returns
Direct internal and external audits to ensure compliance
Plan, assign and review staff's work
Support month-end and year-end close process
Develop and document business processes and accounting policies to maintain and strengthen internal controls
Ensure compliance with GAAP principles, IASs, IFRSs and IPSAs.
Liaise with our Financial manager to improve financial procedures
ENTRY QUALIFICATIONS
Must have Degree in Aeronautics / Degree in relevant engineering field from a recognized institution or its equivalent plus a license without type rating and three years' experience in that field. Master Degree is an added advantage OR
Holder of duo Aircraft Maintenance Engineers License (AMEL) without type rating/Approved Workshop Course and
At least three (3) years' experience in that field.
DUTIES AND RESPONSIBILITIES
To prepare tools and equipment needed for maintenance tasks
To carry out technical works which demand very high level of competence and skills in line maintenance, hangar and workshops as assigned by Supervisor.
To assist in carrying out minor repairs of upholstery and aircraft components as assigned.
To assist in renewal and installation of aircraft components, repair, assembling and testing of aircraft systems.
To assist in repair, test, overhaul and calibration of equipment and tools as per approved procedures.
To carry out certification work as per scope and limitations of license holder.
To supervise aircraft refueling.
To provide technical guidance and training to subordinates.
To perform any other duties as may be assigned.
ENTRY QUALIFICATIONS:
Must have Bachelor Degree in Insurance & Risk Management/ Social Security or relevant qualifications from a recognized Institution. Possession of relevant Master's Degree is an added advantage.
Must have hands on work experience of not less than 5 years in highly competitive business environment.
Candidates with aviation experience will be given preference
DUTIES AND RESPONSIBILITIES
Advise Management on all affairs relating to insurance cover on all ATCL properties.
Working with Insurance Company to gather & review information for corporate insurance arrangements.
Coordinate plans and negotiations before insurance registration or renewal of insurance covers.
Make recommendations for rating, wording and insurers to Management.
Identify new insurable risks within the Business and make recommendations for effective management of the risks.
Working with the Management to report on cover arrangements, premiums and recoveries.
Review and negotiate contractual insurance obligations placed on the Company.
Manage the liability claims notification process to insurers so that the insurers have sufficient information to investigate claims and monitor the effectiveness of the insurer's claims handling service.
Identify areas for improved risk management practices within the Company – both property and health and safety related.
Identify and work with the organization to create practices and procedures that ensure risks are managed effectively from an insurance viewpoint.
Assist on formulating guidelines and ensure people are aware and able to comply with them.
Resolve insurance queries from departments and third parties.
POSITION: EXECUTIVE ASSISTANT (1 POST)
ENTRY QUALIFICATION
Must have at least a Form IV Certificate with a Diploma in Secretarial Studies from a recognized institution
Must have passed shorthand and Hatimkato 80 -100 w.p.m
Must be computer literate
Must have attended Management Development Course for Executive Assistants I or relevant qualifications
Must have hands on relevant working experience of not less than seven (7) years in a reputable organization.
Candidates with a strong background in handling heavy administrative workload will be given preference.
DUTIES AND RESPONSIBILITIES
Providing assistance to top executives of the Company
Assisting in coordinating secretarial functions with other departments.
Typing letters and other documents
Undertaking routine correspondence with prior approval of his/her senior.
Arranging meetings and appointment schedules for the Senior Executives.
Assisting in drafting and proof – reading reports and write-ups for the executives.
Make official appointments and travel arrangements
Deals with confidential matters in the office of the Executives.
Keep record of events and documents
Researches and books flights, ground transportation and hotel accommodations,
Provides travelers with directions and destination information.
Coordinating employee and client travelling schedules with business deadlines,
Creates detailed itineraries to meet specific budgets and deadlines.
Researches travel procedures and destination information,
Creates and maintains relevant files and databases,
Coordinate the payments of travelling employees.
ENTRY QUALIFICATIONS
Must have at least a Form IV Certificate with Level III of Automobile/ Automotive Mechanics from a recognized institution.
Must have hands on relevant working experience of not less than three (3) years in a reputable organization
Candidates with a Diploma in Automobile Engineering or relevant qualifications will be preferred
DUTIES AND RESPONSIBILITIES
Inspect vehicle engine and mechanical/electrical components to diagnose issues accurately.
Conduct routine maintenance work (replacing fluids, lubricating parts etc.) aiming to vehicle functionality and longevity.
Schedule future maintenance sessions and advice motorists on good vehicle use.
Repair or replace broken or dysfunctional parts and fix issues (e.g. leaks).
Provide accurate estimates (cost, time, effort) for a repair or maintenance job.
Keep logs on work and issues.
Maintain equipment and tools in good condition.
DISPATCHER/RIDER CUM MESSENGER (1 POST)
ENTRY QUALIFICATIONS
Must have at least a Form IV Certificate with Driving Certificate from a recognized institution.
Must have a Driving License with class A, B, C, C1, C2, C3 and D.
Must have hands on relevant working experience of not less than three (3) years as Dispatcher/Rider Cum Messenger in a reputable organization
DUTIES AND RESPONSIBILITIES
Collecting and registering document or information needed to be distributed.
Distributing documents, information or parcels to the intended recipients.
Ensuring that the Motorcycle is always clean, safe and ready for use at any time.
Keeping the maintenance records and all documents of the Motorcycle.
From time to time Driving Car whenever assigned or circumstances compel.
PRINCIPAL HUMAN RESOURCES OFFICER (LEARNING AND DEVELOPMENT AND PERFORMANCE MANAGEMENT) (1 POST)
ENTRY QUALIFICATIONS
Must have a Bachelor Degree in Public Administration, Human Resources or related field from a recognized institution
Must have a Master's Degree/Postgraduate Diploma in Human Resources Management,
Public Administration, Business Administration or related field
Must have not less than 8 years hands on working experience in Human Resources Management in a highly competitive business environment
Must have demonstrated experience in managing Learning and Development and Performance Management Functions in highly competitive business environment
Experience in handling the workforce with diverse disciplines and backgrounds will be an added advantage
Must be conversant with Human Resources Information Systems (HRIS)
DUTIES AND RESPONSIBILITIES
The general responsibility for the holder of this position is to oversee the coordination of learning and development function and ensure that the performance management system and HR processes are well operational and effective. Specifically, he/she will perform the following roles: -
To coordinate training needs assessment to respective department
To coordinate the preparation of Medium Term and Annual Training Programs
To coordinate the prepare annual training budgets and monitor the implementation
To prepare monthly, quarterly and annual training reports with relevant metrics
Preparation and management of Training Bonds for staff
To participate in preparation of Performance Planning by carrying out Service delivery surveys, Strategic Plans, Self-Assessment
To prepare and oversee the implementation of Human Resources Strategy
To prepare the departmental budgets and oversee its implementation
To oversee the implementation of Client Service charter
To conduct trainings for staff on performance management
To coordinate the preparation of job descriptions, jobs specifications and job evaluations
To coordinate the preparations of performance objectives, targets and Key Performance indicators
To coordinate performance reviews (mid - year and annual reviews)
To provide continuous support to staff on performance monitoring and evaluation
To prepare performance reports with key metrics
To ensure that performance management and appraisals are aligned to Company's Strategies
To coordinate the program for best employees' awards
To identify and act upon on critical incidents which might affect the performance in respective departments
To provide inputs for staff development as a result of performance reports
Prepare user requirements and ensure their reflection in the HRIS and other administrative support systems
Coordinate the acquisition and installation of HR and other support systems
Upload and update appropriate employee's data in HRIS
Coordinate the implementation of various human resources and administrative actions in HRIS
Continually improve the system to ensure that it serves the business needs.
REMUNERATION:
All above positions carries an attractive remuneration and benefits as per ATCL Salary Scales and Incentive Scheme.
MODE OF APPLICATION FOR ALL APPLICANTS:
Interested APPLICANTS MUST SUBMIT A DULLY SIGNED LETTER for consideration of the applications attached with the following:
A curriculum vitae (CV);
Certified copies of all certificates (including Secondary School), other relevant certificates. (Applicants who have studied outside Tanzania should have their certificates approved by relevant authorities Tanzania Commission for Universities (TCU) or National Examination Council- NECTA))
Two recent passport size photographs;
Names and addresses of at least two reputable referees;
Applicant's reliable contact address, email address and telephone numbers.
Note: Misrepresentation of qualifications or any other information on application shall warrant legal consequences
Application letters should reach the undersigned within 14 days from the first date of this announcement:
MANAGING DIRECTOR & CHIEF EXECUTIVE OFFICER
AIR TANZANIA COMPANY LIMITED,
P.O. BOX 543,
DAR ES SALAAM.
ISSUED ON 29TH JANUARY, 2020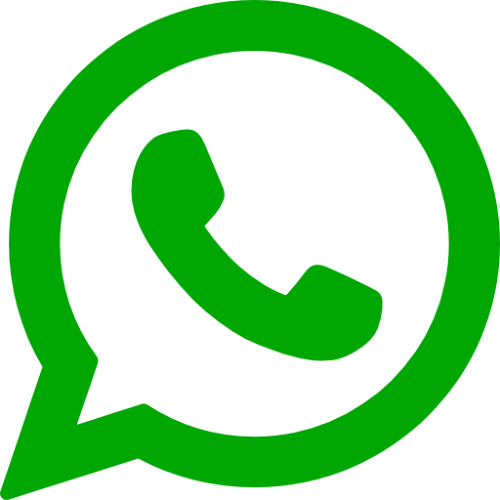 Share via Whatsapp
Bidhaa Mbalimbali
Zenye Promotion
Bidhaa Nyenginezo
Tembelea pia